The idea: Driving the Grand Tourer to the cottage, and taking the sportscar on a little trip to explore the surroundings. Two Lamborghini from the same era, similiar in many aspects – but also completely different in terms of concept and looks. From our portfolio we chose a 71 Lamborghini Miura - the first supercar and an incredibly futuristic design at the time - and a 1972 Lamborghini Espada Series II, one of the most outstanding four-seater coupes ever built.
To realize our project we cooperated with an old friend and true expert on his field. One of the few guys worldwide, who is not only a very talented drone filmer, but also operates the camera at the same time. We knew his work perfectly well. So we were very aware of the great advantage his ability has, when it comes to the intuitivity and style of the shots. Moreover he even designed and built his newest drone all by himself.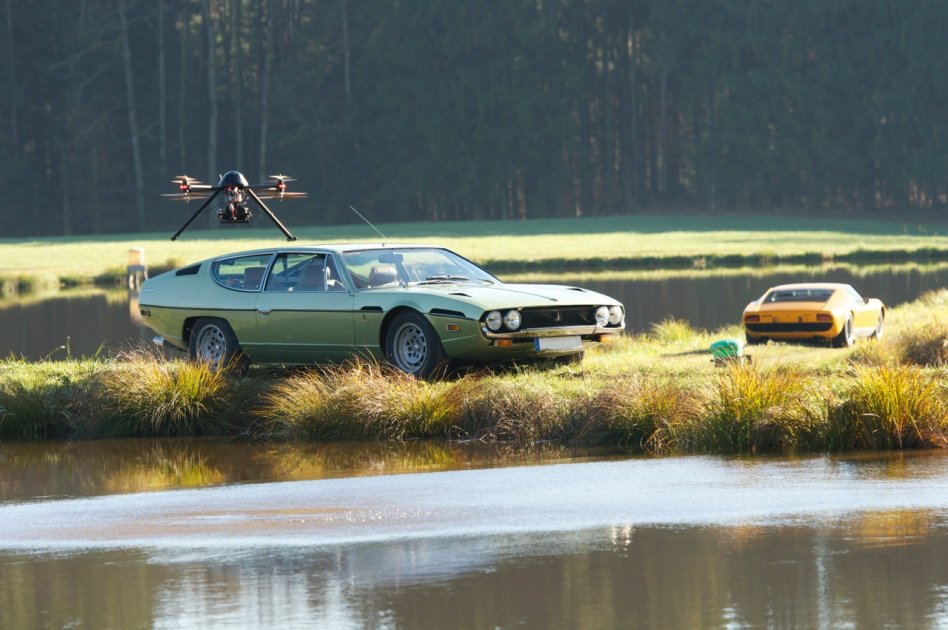 To make the experience complete, we put a lot of effort into transporting the sound of these fascinating Lamborghini V12 engines in a very realistic way. We were joined by professional sound designers, who installed 12 microfones in all different parts of the cars. This allowed us to bring all kinds of different engine sound aspects into the finished film.